The Heaven over Berlin was dark – all the stars had come down to earth for the Berlinale.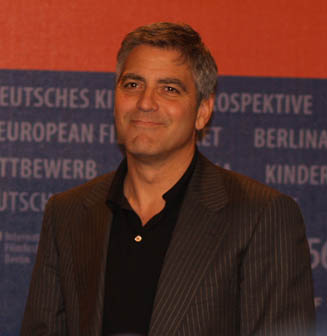 For me this year was the year with the biggest and most shiny stars so far. How about George Clooney, Natalie Portman, Merryl Streep, Sigourney Weaver, Robert Altman, Philip Seymour Hoffman, Sir Ian McKellen, Catherine Keener, Nick Cave, Heath Ledger, Lindsay Lohan, Gretchen Mol, Claude Chabrol, Isabelle Huppert, Franka Potente, Alan Rickman, Woody Harrelson, Cillian Murphy and Charlotte Rampling – and that's just the western stars!

From Asia came stars like Park Chan-wook, Lee Young Ae, Asano Tadanobu, Chen Kaige, Sanada Hiroyuki, Jang Dong-gun, Miike Takashi, Ando Masanobu, Sabu, Chapman To, Isabella Leong, Mitsuishi Ken, Pen-ek Ratanaruang, Pang-ho Cheung, Cho Chang-ho, On Ju-wan and those are just the ones, that I had time to see!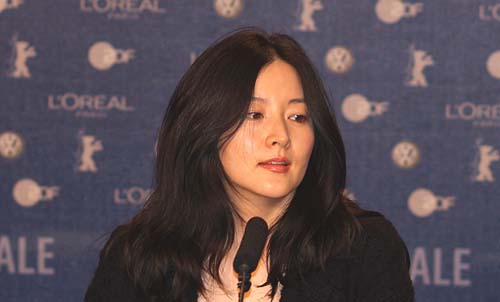 That's a lot of stars, but what about the films?

Some of the best films were shown outside the main competition -films like "Syriana" and "Capote". But even in the main competition fine films were shown.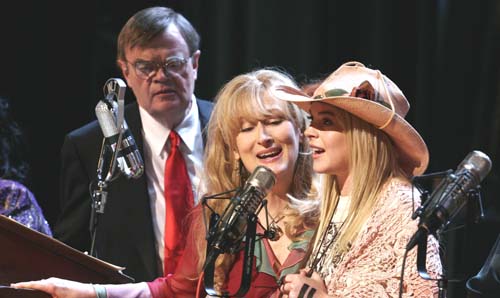 Robert Altman's "A Prairie Home Companion" was a typical Altman ensemble film. Garrison Keller's long-lived live radio show gave the movie its name. The show is about to be closed down, and we follow the very last performance. A lot of the themes in the film are about death in one way or another – but I have seldom seen a film that was so full of life. The film is full of warmth, good country music and dirty jokes! In my opinion it should have won a bear or two – but this year no Hollywood film won any of the big awards. You can see the full list of the awards here.

Asian Films

There were three Asian films in the main competition, and the best one won a silver bear for best film music. Peter Kam got the bear for the music in "Isabella" – congratulations!

"Wuji" (The Promise) was a disappointment, I'm afraid. Having read a number of negative reviews before I saw it in Berlin, I may have been prejudiced, but I have to agree with the negative reviews.

"Invisible Waves" did not disappoint quite as much, but disappoint it did. Having liked director Pen-ek Ratanaruang's previous film "Last Life in the Universe", being a huge fan of Japanese actor Asano Tadanobu and the lovely Korean actress Kang Hye-jeong my expectations were quite high. As always with cinematographer Christopher Doyle, the pictures are beautiful. The actors do a good job as well, but the film does not really click. The story (such as it is) is told very slowly and I'm afraid it failed to capture my interest.
However, "Isabella" was a nice surprise. I had no great expectations, when I went to see the film, but I found it very well made. The photography and framing of the shots is beautiful. The story holds together nicely and the actors do a terrific job.

Peter Kam's silver bear award for the music was well deserved and hopefully you'll see a review of the film here in the near future.

As usual I mostly concentrated on the Asian films. The Berlinale is still a fantastic festival, if you are interested in Asian films, but cannot afford to go to the big Asian film festivals.

I saw about 20 Asian films – some good and some not so good. As you may have noticed, on this site we prefer to review films that we like. The reason for this is very simple: We like Asian films, and it's the films that we like that we want you to know about. It takes time to write a review, and as we are doing this for fun in our spare time, we do not want to waste our time writing killer reviews of films we do not like – it's as simple as that. Killer reviews can be fun, but if you want to read those, you shall have to go elsewhere.

The Asian films I would like to review from this year's Berlinale are:
Isabella
Kan shang qu hen mei (Little Red Flowers)
Shisso (Dead Run)
In Between Days
Piteopaeneui gongshik (The Peter Pan Formula)
Jack-Up-Eui-Jung-Suk (The Art of Seduction)
Yoo-wol-eh il-kee (Bystanders)
Women Liang (You and me)
Mizu no hana (Water Flower)
I hope you will see some of these reviews pretty soon on these pages, but please don't expect them all in the next couple of days.

As always the Berlinale is like an adrenaline rush that lasts for some time. Seeing 30 films and going to 15 press conferences with big stars attending over a time period of 9 days is very close to causing a systems crash. But you definitely do not want to reboot until you are sure everything has been safely saved in your long time memory.

I think I shall start training for next year's Berlinale in a week or so.